A nurse in Salford has set up an online community masterclass to teach children with asthma about the condition and how to keep it under control.
Heather Henry, an award winning nurse and the founder of Breath Champs and Breath Stars, has started courses for adults to learn how to help reduce children's asthma attacks.
Ms Henry spoke about how many adults are worried about children's lung health.
She said: "Speaking to the community in Salford, they are very upset, frightened and scared about children's asthma.
"A mother of a three-year-old had her son in hospital three times already and she is asking me to go into her sons pre-school to talk to the staff about helping with this."
The community class teaches "The Three D's", Democratise, De-medicalise and Destigmatise. Medical jargon is intentionally removed to help teach the whole community about asthma in ways which are easier to understand whilst also taking away the stigma of those living with the condition.
Ms Henry started the groups in Salford after not receiving the help she needed from struggling with asthma from a young age.
She visits schools and groups of Brownies to teach children about asthma in fun ways by using popular children's stories.
She added: "If you link education within a story then it is more memorable and this what I am seeing in schools."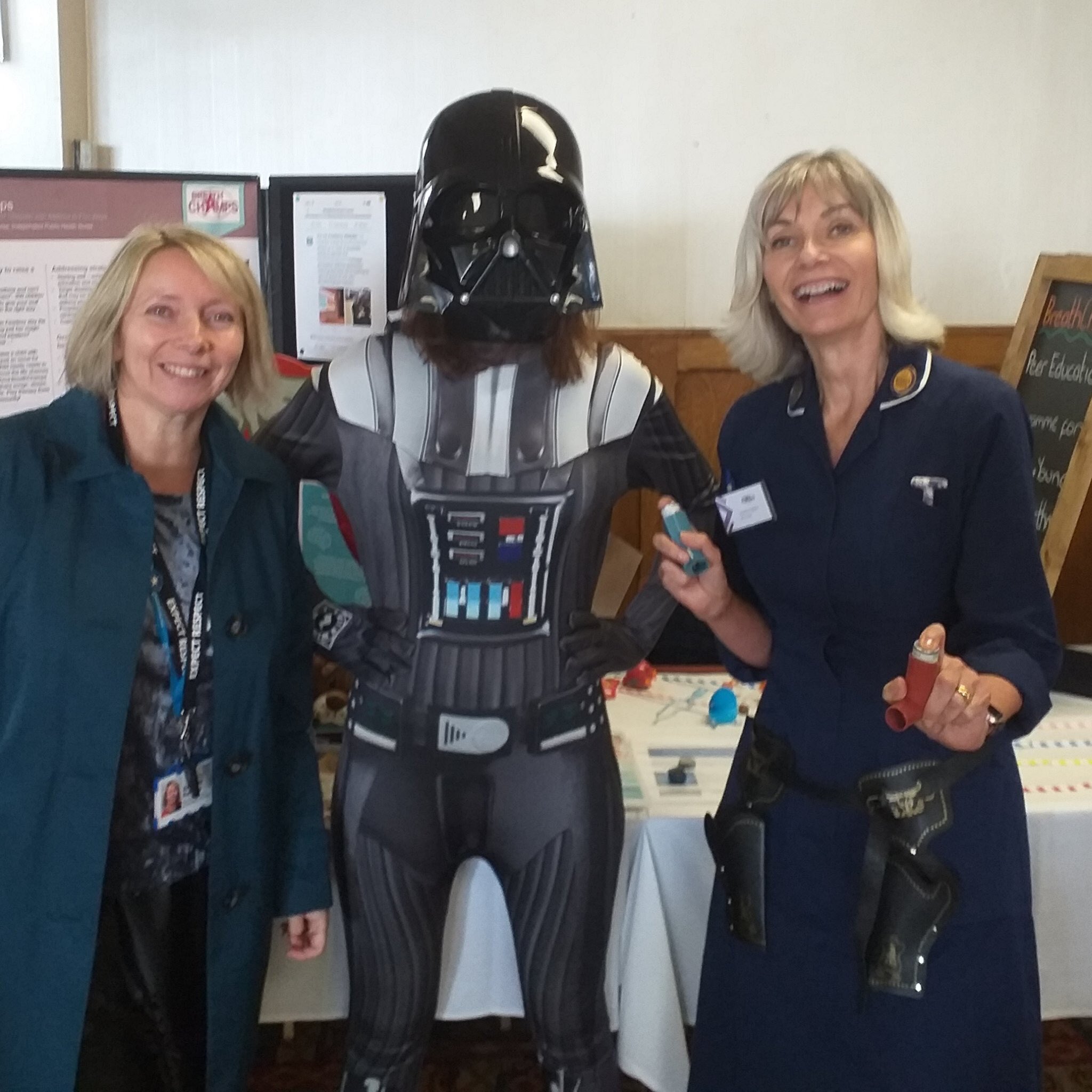 The assemblies include a story about the big bad wolf from The Three Little Pigs living with asthma and the children teach him how to use his inhaler correctly.
They also include a similar story with Darth Vader for the older children to understand.
Well a fabulous time with the 3 Little Pigs talking to children and parents about asthma issues at Parents Evening at Greenfield Primary School #Hyde today @louisebrady17 pic.twitter.com/HIdvJR4HK6

— BreathChamps (@BreathChamps) November 28, 2018
Ms Henry said: "The point with me is partnering with the community and sharing knowledge, however each community is different so I tailor to that."
The course is for clinicians in primary and community settings and local people who do not want to see children suffering with asthma.