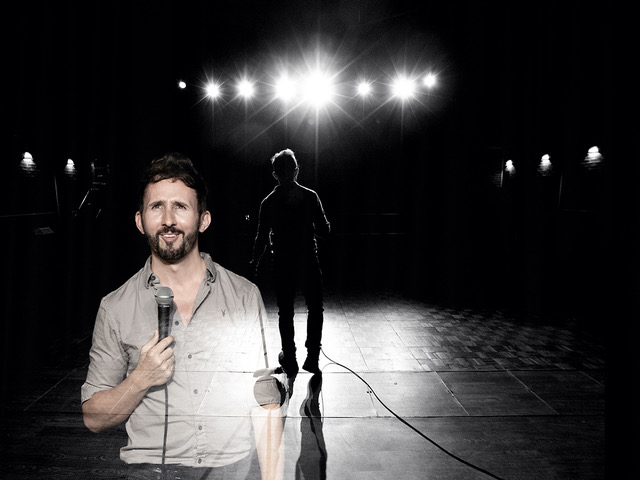 Multi-award-winning comedian Nathan Cassidy and Nominee for Best Comedy Show at the Greater Manchester Fringe 2021 returns with a new show, 'Hot Tub God'.
The synopsis of the show reads as follows; "Nathan tries to find something uplifting in this cruel world of war and lying leaders, as he works out what the hell to say in a speech for his best friend's third wedding. The answers to everything all start with a miracle in a hot tub, after a very senior conservative politician steps out!"
Nathan Cassidy is a multi-award-winning comedian and host of global hit podcasts Psycomedy and Daily Notes. In addition to the Best Show Nomination at the Greater Manchester Fringe 2021 and Leicester Comedy Festival 2020, Nathan was the only live performer at the Edinburgh Fringe 2020, and his show Bumblebee was a total sell-out at the Edinburgh Fringe 2021 and was nominated for 3 awards last year including an Off West End Stage Award.
Nathan Cassidy says "The last 2 years have been hard for most of us so I wanted to produce shows that reflect the times but ultimately are uplifting and hopeful.
"It's great to be able to perform shows at the Greater Manchester Fringe this year and have another 'Bumblebee' just released on Amazon Prime. In Hot Tub God, in some ways, I tie up a trilogy that started with my show Observational, by talking about the state of the world and whether we want and can handle the truth. Hopefully, people can get the chance to see all three, I'd love that!"
Greater Manchester Fringe 2022
Monday/Tuesday, July 18th/19th 9 pm The Kings Arms Theatre
Tickets £7-£8 are available here: https://manchester.ssboxoffice.com/events/nathan-cassidy-hot-tub-god/