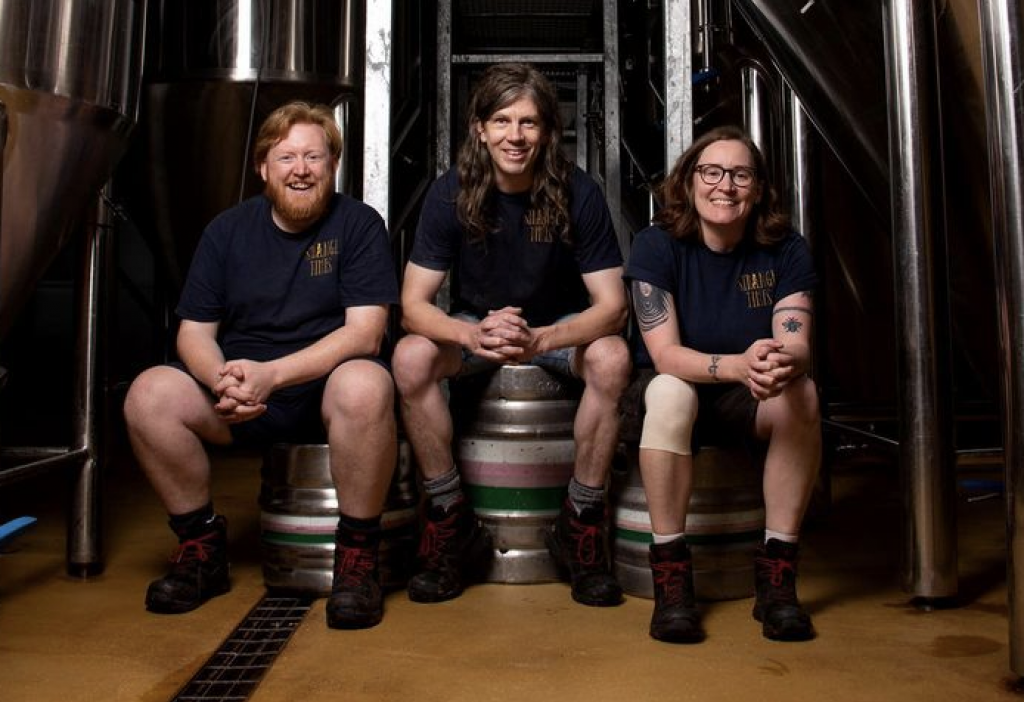 A Salford-based brewery has launched a £40k rewards-based crowdfunder in the hope of distributing their products nationwide.
Strange Times Brewing Co.'s crowdfunder went live last night (3rd November) at 18:00 and hopes to raise the money to purchase an on-site canning machine.
The specialist piece of equipment can help the company launch an online shop and keep its prices at a competitive rate.
The £40K crowdfund is a reward-based campaign that will see supporters receive different benefits based on the amount they donate: from Two cans of beer (£12 donation) to 24 cans every month for 12 months (£750 donation).
Launched in Salford at the start of 2021, Strange Times Brewing Co. specialises in vegan beers in a variety of flavours.
Founder Alex Lord and Head Brewer Lauren Guy have a combined 25 years of industry experience between them, and have built up a following of craft beer fans in the past two years.
Strange Times Brewing Co. Founder Alex Lord said: "We're excited to be launching this crowdfund not just to raise the money for our on-site canning machine, but also to help spread the word about what we do at Strange Times Brewing Co.
"This crowdfund will help us sell Strange Times Brewing Co. beers nationwide which is a vital next step for the growth of our business."
If the crowdfund surpasses its target, the funds are expected to go towards the creation of local job opportunities within the business to further widen Strange Times Brewing Co.'s customer base.
The brewery's future goals include opening a small onsite shop to sell beer and merchandise to the public face-to-face, and to contribute to the local community by organising more events and tours at its brewery site in Salford.
For more information on the campaign, visit Strange Time Brewing Co.'s Crowndfunder.