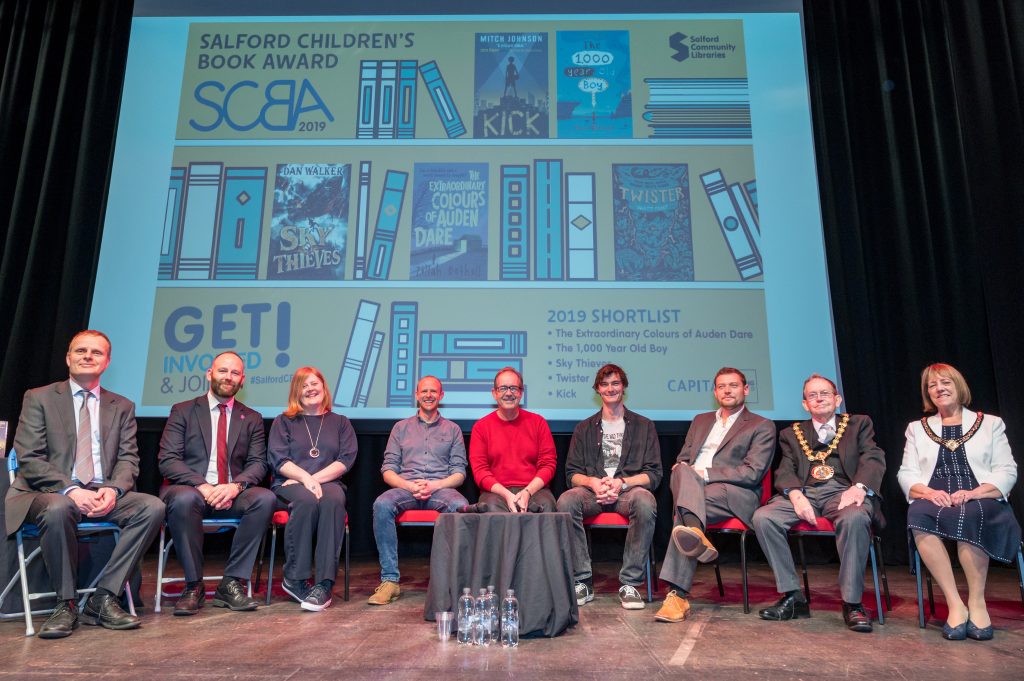 Pupils from 10 different schools across Salford voted for their favourite book at this years' Salford Children's Book Award.
The winner, The 1,000 Year Old Boy by Ross Welford, was announced on Friday, at a ceremony held at the Adelphi Theatre, in the University of Salford.
Over 100 children aged 11 to 14 took part to the event, where they could meet the shortlisted authors and discuss their books with them, before the winner was announced.
The Salford Children's Book Award, which is run by Salford Schools' Library Service with support from Salford Libraries, is designed to introduce schoolchildren in Salford to a wide range of books and authors. It is aiming to encourage literary development by promoting reading as a fun activity.
Participating schools received copies of the five shortlisted books, so the pupils could read and discuss them before voting for their favourite.
And the winner of The 2019 Salford Children's Book Award is… The 1000 Year Old Boy by @rosswelford! Congratulations! ???

A HUGE thank you as always to all the Salford schools who took part, the shortlisted authors and @ComedyCampbell for hosting the Awards #SalfordCBAward pic.twitter.com/KPeV89Du05

— Salford Community Leisure (SCL) (@SalfordLeisure) March 15, 2019
This was the 16th edition of the Salford Children's Book Award. Since 2003, the project has distributed over 3,000 books to schools across the city, has generated over 2,000 votes and has awarded 13 different authors.
Naomi Lewis, Libraries and Heritage Development Manager for Children, Families & Schools at Salford Community Leisure, said: "For 16 years, Salford Schools' Library Service has been encouraging Salford pupils to love reading through the Salford Children's Book Award.
"We are continually looking to inspire and engage Salford's young people by providing the most diverse range of reading materials possible as we believe that reading different types of literature can really enhance learning, vocabulary and general knowledge."
Winner Ross Welford is a former journalist and TV producer who wrote his first children's book, Time Travelling With A Hamster, in 2011. The 1,000 Year Old Boy, published in 2018, is the story of a teenage boy who is a 1,000 years old, but who doesn't really enjoy the idea of living forever.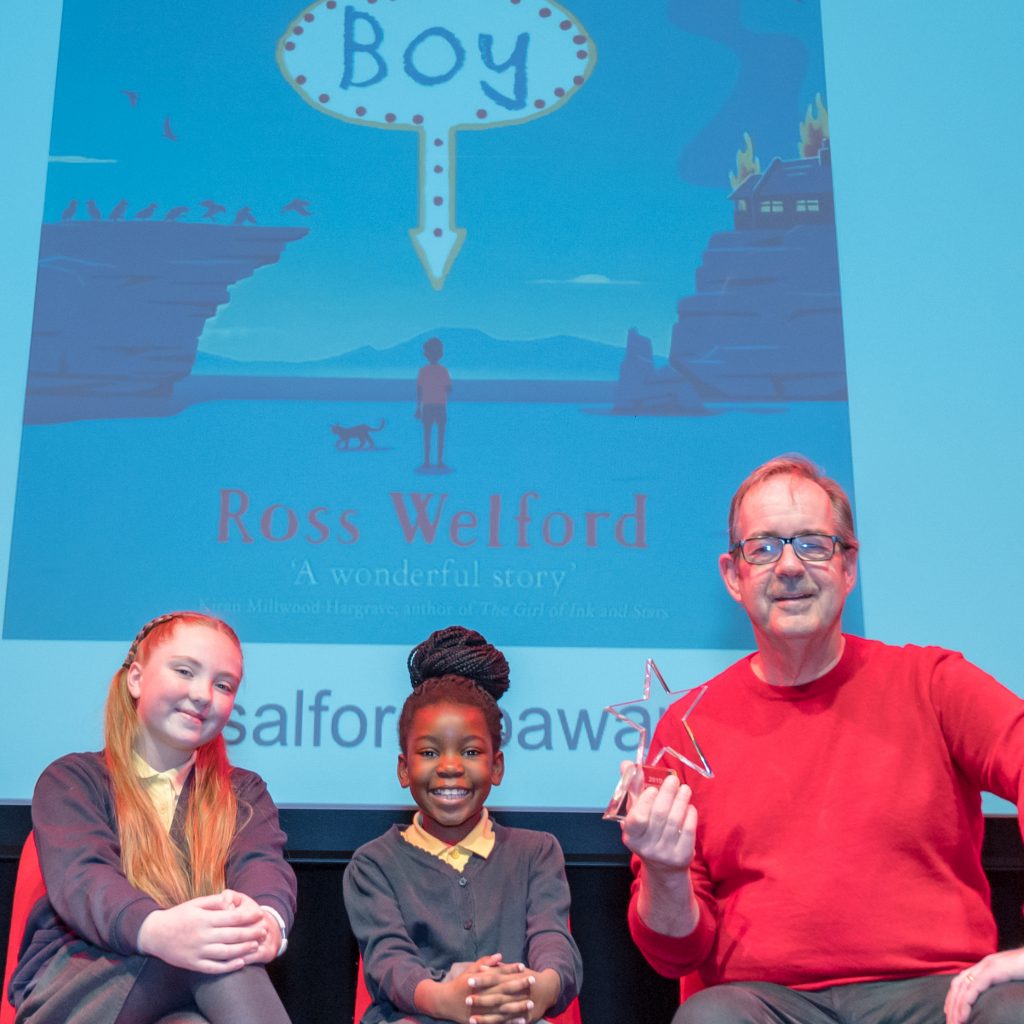 The shortlisted books were:
The Extraordinary Colours of Auden Dare by Zillah Bethell,
Twister by Juliette Forrest;
Kick by Mitch Johnson;
Sky Thieves by Dan Walker and
The 1,000 Year Old Boy by Ross Welford.
The participating schools included Ellesmere Park High School, Buile Hill High, Oakwood Academy, Moorside, Co-op Academy Walkden, Bridgewater School and Salford City Academy. For the first time this year, a number of year six pupils from local primary schools were also attending.
Top picture: photo by Nick Harrison