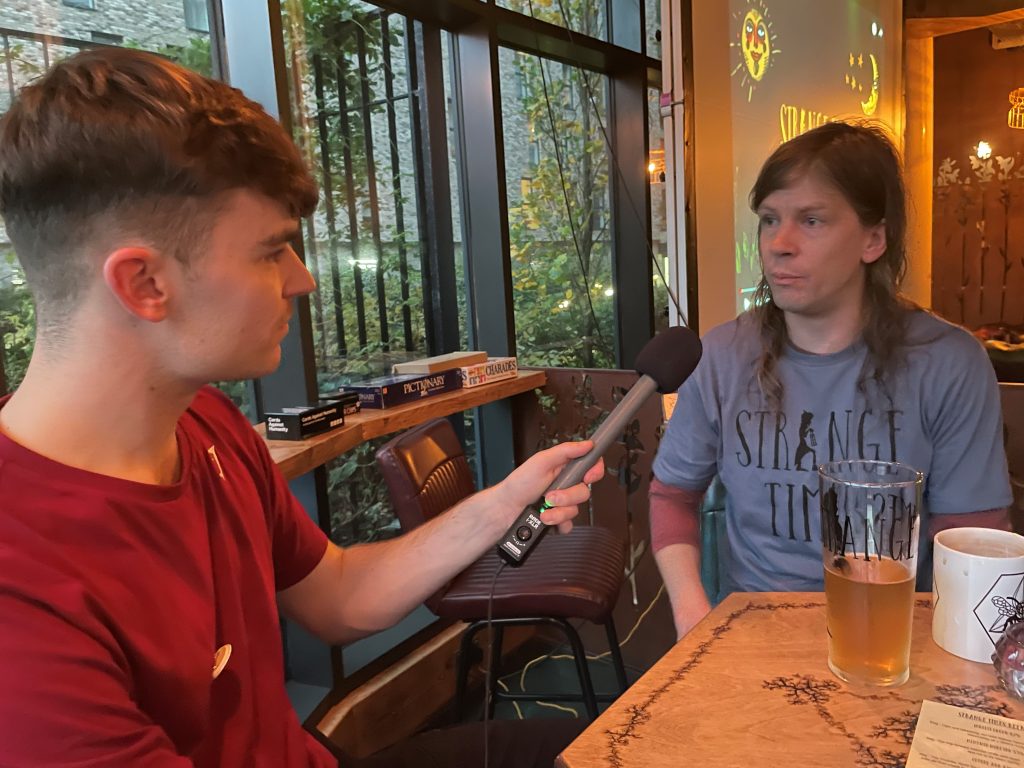 Last Sunday, Salford brewery company, Strange Times Brewing Co. hosted a crowdfunder event to raise money for a much-needed canning machine.
Hosted at the Bee Orchid bar in Salford Quays, the event worked to help the Salford-based brewery sell their product nationally.
The event had a good turn out and was by invitation only, with guests being treated to a free bar of different beers that the team at Strange Times Brewing Co. had brewed.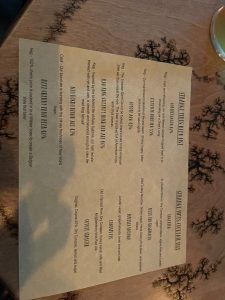 Strange Times Brewing Co. were accepting donations and all proceeds were to go towards their future and to help the company grow commercially.
Alex Lord, Founder and Company Director of the company said: "The main purpose of it [the event] is to raise the funds so we can start doing canning, in house canning particularly at the brewery.
"At the moment were only selling in a 25-mile radius, up to Preston, St. Helen's way, Huddersfield and Stockport, so really local. With the canning situation, it will hopefully make us go national.
"At this crowdfunder, we're not begging people for money as such. All of it is for rewards there and it's all can based, you can buy boxes of cans, two pack of cans with glasses, cans with hoodies and cans with t-shirts."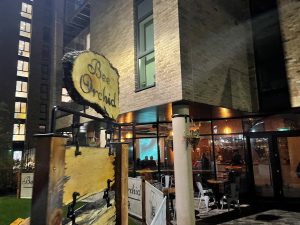 Mr Lord explained the story behind the name 'Strange Times'. He said: "It genuinely came about because of Covid. With the strange times we were living in that point in time.
"The brewery started as a concept during lockdown. We wanted to develop our own brewery and we've come up with a way of doing that with I'd say a new twist, but were not re-inventing the wheel obviously, it's a brewery at the end of the day.
"The original concept of the brewery was that we wanted to can, we were just in a position to start casking and kegging and with finances were just in that place, then so now we feel like were ready to start canning."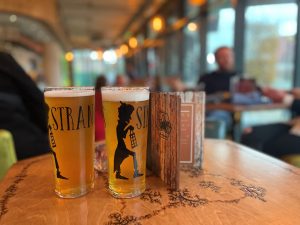 Mr Lord also discussed the vibrant designs of the cans. He followed: "The design work we had done by a French artist, Mina Mond.
"We spent hours and hours and hours of trawling through artwork on the internet and finding artists to do it and we absolutely fell in love with Mina's work and so we tentatively emailed her as she's quite a celebrated artist over in France".  It really didn't take long, and she really like it and loved the idea and just went for it."