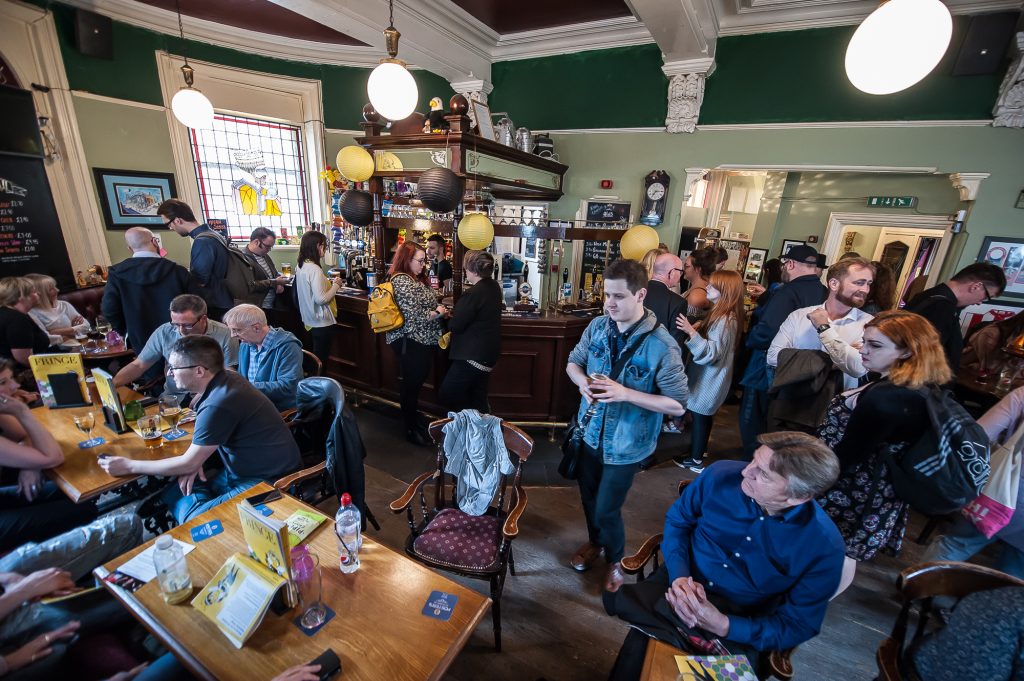 From techno bingo to binmen-turned-drag stars Salford has much to offer in the way of eclectic acts this Greater Manchester Fringe Festival. Check out whose performing, and when, in our round-up of some of the acts set to take to the stage.
NATHAN CASSIDY: AMNESIA – Saturday 1 July, 8pm, £10. Salford Arts Theatre.
Multi award-winning comedian Nathan Cassidy has been told he must make his stand-up 'TikTok ready'. So here are 29 routines of two minutes each with absolutely no connection and instantly forgettable. Nathan is the host of global hit podcasts Psycomedy and Daily Notes and star of Amazon Prime specials 'Observational' and 'Bumblebee', nominated for Best Comedy at the Greater Manchester Fringe 2021.
EAST – 19-22 July, 6pm. King's Arms.
Stir Crazy Productions are proud to bring you the dark and hilarious physical theatre style play East. A rollercoaster of poetic aggression and randiness from the mastermind Steven Berkoff.
Join Mike, Les, Sylv, Mum and Dad as they escort you through underclass shakespearian verses, lyrical charm and downright dirty minds.
LES & ALI'S BIG BALEARIC ADVENTURE – 12-14 July. King's Arms
Les and Ali nearly bankrupted themselves with a wedding that neither of them particularly enjoyed. Now they're on their honeymoon in Ibiza, they can finally relax. But relaxation doesn't come easily to Les, who harbours a secret that threatens their livelihood, and maybe staying in Ibiza is more appealing than going home and facing the music. After all, Britain doesn't really seem that Great anymore. For anyone who has ever wanted to stay on holiday forever.
WASTEMAN – 5-6 July. King's Arms
A bin man swaps steel-toed boots for stilettos to chase his dream of becoming a drag queen. This raucous, twice Offie-nominated comedy play combines monologue, song and (of course) drag in a love letter to hard-working Northerners and gender euphoria, based on writer Joe Leather's real-life experiences working as a Refuse Loader through lockdown.
SMELL THE ROSES – Saturday 1, Sunday 2 July and Monday 3 July at 9pm, King's Arms
Puddle Theatre Company have rose to the occasion to bring you a romantic comedy that will make your hearts bloom. Come along to Mollys florists as she proves herself once and floral to her family, waters the gardens of love and plants a few bad seeds along the way. Miscommunication and misunderstandings can make for some rather rosey cheeks.
Let us introduce the 'Smell the Roses' cocktail! Available at The Kings Arms across all our show dates, with a valid ticket! Already bought a ticket? Why not make the drink at home? Tag us with pictures of your creations! Designed by our own mixologist, Tommy Lowe🌹#gmfringe pic.twitter.com/QCtU0vdk7H

— PuddleTheatreCompany (@PuddleTheatre) May 10, 2023
Some of the Salford acts taking to the stage:
DANIEL J. MCLAUGHLIN: Sunday 3 July. The Fitzgerald.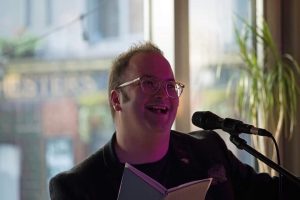 Poet-turned-comedian, Daniel J. McLaughlin, is bringing 'Rant in Iambic Pentameter' to stage.
The show discusses issues faced in Mr McLaughlin's own life, including mental health and homophobia towards his bisexuality in a comedic self-deprecating mix of "part-poetry and part-philosophy."
MICHELLE EAGLETON – July 6. Sonata.
Salford University lecturer, Michelle Eagleton will be taking to the stage to interview stars of stage and screen, including Jodie Prenger and Michelle Holmes.
Join me on July 6th @sonatamcr for An Audience With, as part of this years @GMFringe. Check out the video below for more about who's joining me. Tickets are just £15 and all proceeds are going to @wearepreventBC charity. Click on the link to get yours nowhttps://t.co/jg5ouPcY36 pic.twitter.com/3VT2OFVunb

— Michelle Eagleton (@showbizshel) May 24, 2023