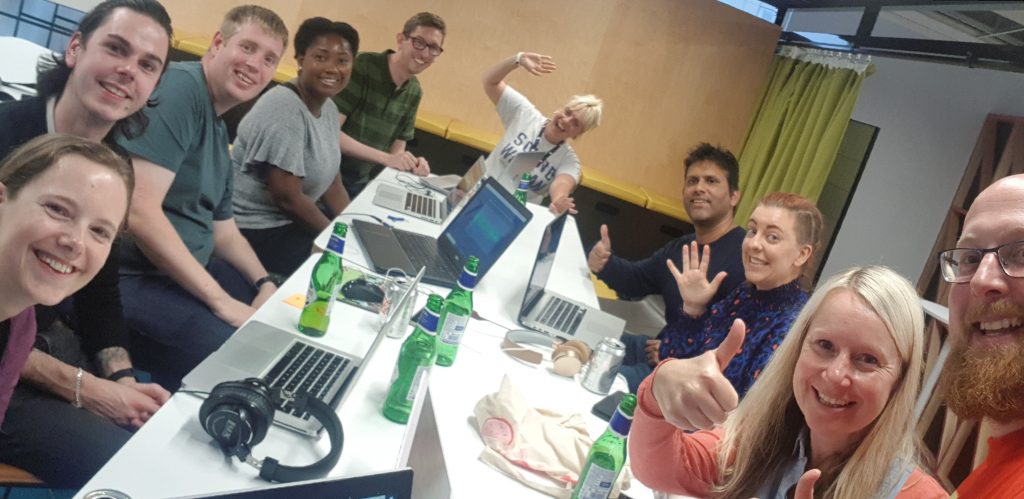 A podcast club is coming to MediaCityUK this week, focusing on bringing creators together from a job that can often be a "lonely thing to do."
Starting in November 2018, Vic Turnbull created MIC's Podcast Club to "bring together the podcaster community in a physical space" after realising that creating a podcast can be quite a lonely task, especially when editing for long periods of time alone.
"There's not many places to meet other podcasters in person," explains Vic, "…[and] what makes MIC's Podcast Club special is that you're in a room with lots of other podcasters…so you can get advice, or some feedback on your latest episode."
The club follows a loose agenda, allowing podcasters and creators of all different abilities to join in. "New for 2020 is a feature we've added to the event especially for new starter podcasts. They'll be able to spend 45 minutes with a professional podcaster and quiz them about starting a podcast!"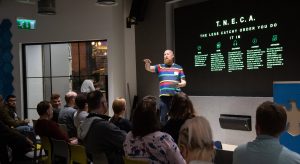 And with the club being held in MediaCityUK, it's no surprise for members to be sat shoulder to shoulder with Radio 5 presenters, award-winning podcasters, and speakers from international podcast conferences.
"Media City was just the perfect place to start MIC's Podcast Club. Coming to Media City and seeing the BBC, ITV, the universities… really does feel quite special. The Landing who host the Club and our supporters Barclays Eagle Labs Salford have been an incredible help in getting us embedded here in Media City. Those guys rock."
What is MIC's Podcast Club?

It's a regular meetup for podcasters,

Why?

Podcasting's mainly done online, in tiny teams or on yer tod.

There's few chances to meet other people who bananas about making podcasts

More info & rsvp to the latest meetup –> https://t.co/wy6gLg7rrc pic.twitter.com/13sbUM31Yj

— MIC (@MicMediauk) January 27, 2020
The project has been a success, with past members going on to found their own companies. "One of our success stories is Charles Commins, founder of Vibrant Sounds Media.
"He came along to one of the very first Podcast Clubs. His podcast company is now going from strength to strength and now helps me to run MIC's podcast club. He's also coming back to run our new starters bit in February!"
With almost 300 members spanning across two locations of MediaCityUK and Manchester City Centre, MIC's Podcast Club is free to attend, with refreshments provided due to sponsors. To get involved, RSVP the meet-up page via www.meetup.com/micpod.